Visual tour from 52nd Street to 60th Street where we can observe different constructions. Each house is a true jewel of Republican architecture, which at the time were large country houses with names (preferable were the names of women in the family) located equidistant from the main entrance door of the property, as a way to identify it in its historical moment, which over the years were integrated by the construction development and other modernist ideas.
Here we go, a look of each street, if we are in a location error grateful for its correction and suggestion of properties of these streets.
Street 52 Model / Star Sector
Street 53 Lucero Sector::
Calle 54 Sector Recreo Hotel El Prado:
Hotel El Prado 1927 Republican style neoclassical American architect Burdette Higgins "MN" Declared National Monument
Street 55 Sector Between Boston and Barrio below neighbors of Plaza de la Paz
Street 56 Sector Boston neighboring La Cueva of the famous "Barranquilla Group":
Famous Barranquilla Group - It was an intellectual gathering that integrated, between 1940 and the late 1950s, several of the most prominent personalities of the culture of Barranquilla, Colombia, around the writers José Félix Fuenmayor and the Catalan Ramón Vinyes: Alfonso Fuenmayor , Álvaro Cepeda Samudio, Germán Vargas, Gabriel García Márquez (Nobel Prize for Literature), Alejandro Obregón, Orlando Rivera "Figurita", Julio Mario Santo Domingo, among others.
Street 57 Sector Los Andes:
Street 58 New Granada Sector:
Street 59 Olaya Herrera Sector:
Emiliani House

The German-born painter Paul Grosser built his mansion in the Republican neoclassical style, based on plans by American architects.
Street 60 Sector Los Andes:
Street 68 Old Prado:
'La Perla' is a replica of a house of Charles Chaplin. His style is republican.
1938 the house was built at the request of the family of immigrants Afflack Mouradian, as a replica of the original house La Perla that is located in Nice, France,
also family property in mention
We suggest visiting on your own street 48, in the process of restoration,
"Casa Catinchi" Built in 1935 by Manuel Carrera. Its first owners were the Rodacki
It is a heritage of the municipality
Casa Mares no longer accompanies us, residence was inspired by the Public Library of Rio de Janeiro and the Versailles mansions of France:
At the end of the 30s, the Demares family faced a serious economic crisis, and the property became the headquarters of the German Club, which kept it intact until when World War II broke out, which forced the Germans to emigrate from the city . It was then acquired by the Society of a local family and they built a building in its replacement.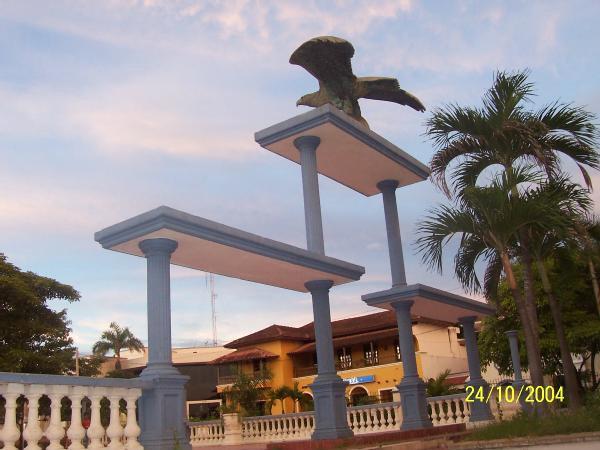 READ THIS INTERESTING RESEARCH ON THE TOPIC:
The Apollo Theater where the 'Creole thrush' Carlos Gardel debuted, note the beauty of its architecture. Then it was demolished.
We continue the tour we do not go even in half !
García Building (Ascanio García) 1939 Art deco style. Work of the Cuban Manuel José Carrerá Machado, Located on 47th Street
They have 10 minutes to get off the vehicle to photograph and move on.
* We go down to 30th Street:
Here we just go down, they will have 10 minutes to descend and observe this national monument - city pride
Iglesia San Roque de Montpellier 1853 Dutch architect Antonio Stoute, is in the Florentine neo-Gothic style
32nd Street
Observation from the vehicle - rotate and give everyone a chance to see!
Bank of José Víctor Dugand 1922 Republican Architecture, Downtown, English architect Leslie Arbouin It is a * National Monument
33rd Street
San Nicolás de Tolentino Church XVII National Monument Neo-Gothic Architecture San Nicolás Square Avenida del Progreso
Observation from the vehicle - rotate and give the opportunity to see all, if there is a time of descent of the vehicle it is the responsibility of the guide
37th Street
Rex Theater 1935 influence Art Deco and Republican Founded by David Ferrero and his Cuban architect Manuel Carrerá:
BOLIVAR RIDE or BOLIVAR PLAZA
Get off and observe the award-winning Torre Roberto Manzur building, which houses the "Agrarian" mural surrealist art by Colombian-Spanish painter Alejandro Obregón, building that
sadly replaced a demolished architectural jewel in 1955 the Palma National Monument Building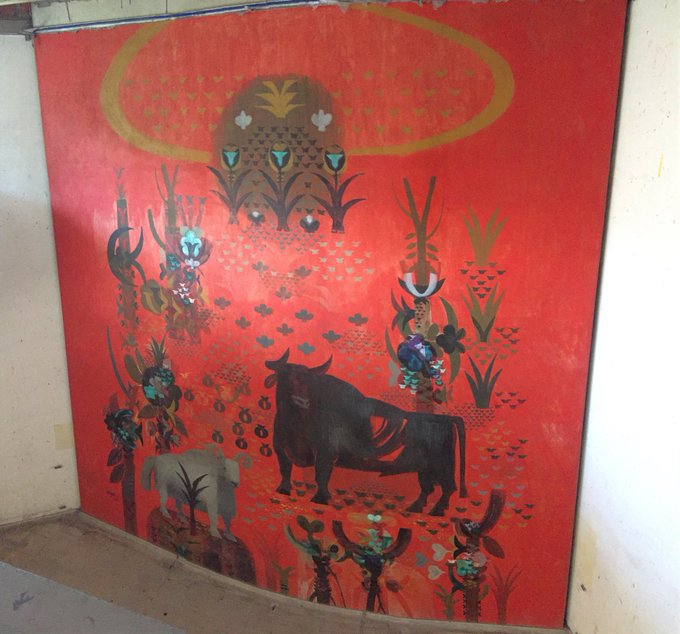 We go to via 40 of Barranquilla - Business area and every year it opens its doors to one of the most important carnivals in the world - Carnival of Narranquilla, Quieb lives it, it is he who enjoys it here in the sandy!
http://http:// daviducros.com/Tour_Arquitectura_observacion_recorrido_group_citytour_walkingtour_freeland_freelance_guide_Sightseeing_OpenTour_freeride_Barranquilla_colombia.htm
We arrive and we will have 20 minutes to observe this wonderful site
The old Customs 1919, Colonial Architecture and an area in its recovery is Republican located on track 40 with run 50, it is a National Monument
Fresco of Master Alejandro Obregon and Locomotive
We will enjoy for 30 minutes one of the most important sites in Barranquilla, with growth and development
Malecon Golden Gate And Golden Gate Convention Center

León Caridi Tourist Boardwalk
It is an ambitious urban expansion project on the island of La Loma (formed by the Magdalena River and the Los Tramposos and La Tablaza pipes)
Construction of a bridge over the Caño de Los Tramposos and a tourist boardwalk on the banks of the Magdalena River.
Project 1957 and start of execution 2007 and first delivery 2012
It is a tourist walk 80 meters wide by 700 meters long parallel to the Magdalena River,